Photography by Jay C Winter is honored and proud to have won "The Knot's Best of Weddings"  in 2012, 2013, & 2014 plus the "Bride's Choice Award" through Wedding Wire in 2013, 2014, & 2015. In addition to these coveted awards we have been featured on some of the top wedding blogs around! Below are real reviews from some of our couples.  To find more kind words and reviews, feel free to visit the following links!
The Knot   —  Yelp  —  Google  —  Wedding Wire

Brianna & Nate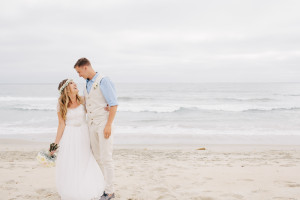 I am pretty picky when it comes to photography. Anyone can pick up a camera and take a picture but it takes a true artist to capture how something feels. When I look back at my wedding pictures, I feel the indescribable love and joy I felt on that day.
When planning my wedding, I knew that I didn't want pictures consuming the day and Jay worked with me to ensure that it didn't. I never felt rushed or stressed about getting pictures done. It all happened very naturally because Jay was calmly organized without being controlling. I have heard stories of photographers who stress out the bride on their big day and this was not my experience whatsoever! I can confidently say that Jay will give you pictures you will cherish forever!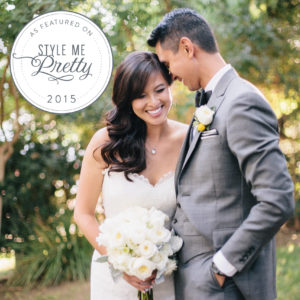 Eunice & Ren
When you're planning your special day, you've got a slew of tasks on your list. What I found most helpful is if you have vendors that are easy to talk to, supportive, and fun! I knew that I wanted to invest in a great photographer because these are memories captured FOREVER.
After my husband and I met Jay via Google chat we already knew he was "the one." He had this relaxed and professional attitude. He probably won "Best All Around" in a high school standout or something. He was easy to reach, responded to emails/text messages promptly, quick turn around with contracts,  and very responsible. This eases every brides' mind.
The packages: He had amazing packages that were reasonably priced, offers "credits" which you can put towards side items you want to customize the package (canvas, album, engagement session, etc).
Overall: There was such a great vibe during the engagement session and the wedding, nothing but smiles and laughs. Everything was so natural and not forced. His wife Caitlin and him are both super sweet individuals and together make an amazing team. It's evident they love their profession and genuinely want you to be happy with the photos. They captured so many images that I was happy with. The quality of their photos are on point and have great light balance. I think I liked every single photo taken which makes it hard to choose what I want for the album. Their price matched the quality of their photos, if not even better, which I feel not all photographers can do. I can't be any more thankful that I was given the opportunity to have met such great people capture our wedding because now I've gained two more great friends. They even went to the Charger game the following day and earned us a win! Can't get any better than that.
Andrew & Lindsey

One sign of you having a great wedding photographer is when numerous family and friends keep telling you how much they love the wedding photos for weeks and months after the wedding day. Jay provided us with hundreds of beautiful images that we will have forever. Picking wedding vendors can be extremely stressful and intimidating so Jay was great with explaining the entire process, what we should be looking for, how the big day goes, pros and cons of various things that we had never thought of, etc.
Jay always answered phone calls, texts & emails extremely timely. Jay and Caitlin did great, they captured all the elements of the wedding so beautifully from the getting ready details, venue, family & friends, ceremony, reception and the big party afterwards. The process of getting all the shots before, during, after with family and the bridal party went extremely smooth, we knew we were in great hands with Jay leading the show.
Ryan & Lisa
Jay's the man. In addition to capturing our engagement photos, Jay photographed Lisa and my wedding at Spanish Oaks Ranch in Santa Margarita. We couldn't be happier.
Jay, as well as his lovely wife Caitlin, have a unique ability to be both professional and friendly in capturing some of the most important moments of your life. They are able to make you feel relaxed and at ease, while still providing enough direction to ensure amazing photographs. Jay's personable approach and professional processes from beginning to end made all the difference in the world. We can't thank he and Caitlin enough and will definitely be booking additional shoots in the future.
Mia & Stephen
Wow! Jay took our engagement and wedding photos and we LOVE them!!! He was so easy to work with and really took his time to stage great shots, as well as taking candid photos. He makes you feel comfortable even though being in front of the camera isn't something my husband or I are used to. We are so happy we chose Jay to capture our special day!! I would HIGHLY recommend him!
Travis and I couldn't be happier with the way Jay and Caitlin captured our day. -He helped us stay on schedule and together we created a timeline before the day to get an understanding of what we wanted to have photographed. -The turnaround time for us to see our photos was exceptional. Jay had a sneak peak of our wedding up on Facebook within days of our special day. We had a hard copy of the photos within six weeks as promised by Jay. My sister already wants him to take her family photos, because she was so impressed with his skills. -The packages he offers are the best we have seen and so generous for the product you get. -Lastly, your photographs are tangible items you get to take away from your wedding day. The day really does go by so fast and looking back at our photos makes me have tears in my eyes of the memories we created that day. Thankfully we have amazing photos from Jay that we will cherish forever. Thank                                                                                            you, Jay + Cait!
Lin & Philip

If I could give Jay 100 stars, I would. My husband and I were planning our wedding on a limited budget and were hesitant to spend "so much" money on our photographer, but knowing what we know now, we would happily have paid him twice what we did for the end result we received!! Jay and his beautiful new bride/assistant gave my husband and I the gift of tangible memories. To say that they are talented is the understatement of the century! If you want your special event documented in an artistic and personal way, from elegant, natural poses to private, intimate glances, then you must book Jay C. Winter! He captured moments of my wedding that I didn't even know existed and turned them into art that amazes my entire family, all of my friends, and even my co-workers. Jay will turn one of the best days of your life into photo magic!
Danielle & Tyler
My vote for photographer of the year! Jay was a key player in setting us at ease and making the photo-shoot go off without a hitch! He was flexible, knowledgeable, and fun! With a list of photos we knew we wanted ahead of time, Jay quickly got everyone on board and organized to take amazing shots that were unique and beautiful. From start to finish, Jay was a professional above all else, and a pleasure to work with!
My husband I were very specific in what we looked for in a photographer… When I checked out his work on his website, I knew we found our photographer. The wedding photos? Absolutely phenomenal. The pictures captured everyone and all the beautiful and special moments in color, black-and-white, and sepia, and they bring back all the memories from our big day. If you're looking for a true artist who will chronicle your big day with beautiful artistic photographs, then look no further—Jay is your man.
Long story short, Jay had us at "Hello". Loved his website, his pricing was reasonable and all we had left was to interview him on the phone to see if he was a "fit". Any bride who's planning her own wedding knows it's important you click with your vendors! My husband and I did a quick phone call and knew INSTANTLY Jay was our photographer! What we love about Jay? EVERYTHING. He's super responsive, flexible (we had some late night calls because we work late and Jay was always accommodating with our weird schedules), easy to work with, willing to work with your budget, gave good direction for photos and entertained any "ideas" you might have for your photos, which he actually encourages :). One of our FAVORITE vendors by far. WE LOVE Jay!!
Andrew & Bonnie
The day of the wedding was 103 degrees, but Jay kept it cool! He did an amazing job of allowing us enjoy our wedding day, and not turning it into a photo shoot where we got bossed around for an hour. I felt like my now wife and I were able to go through the day and the last thing we had to worry about was our photographer. During the ceremony, he got amazing shots and I feel like he was never in the way. When you choose a photographer, you don't want someone who brings out the stiff side of you… especially on your wedding day. You want someone who makes you feel comfortable and feel like yourself. Jay was definitely a great fit for us! Great work!

Nicki
I've participated in my fair share of weddings, and I have never been as impressed with a photographer as I was in my best friend's wedding a few weekends ago…. Jay and his wife/assistant were so incredibly professional and wonderful with the bride, groom, and whole wedding party. They were both so warm and personable – I really felt like they were genuinely happy and appreciative to be a part of my best friend's wedding day.

Catherine & Jeremy
The whole wedding day and night went smooth and Jay was there to capture everything! After finally seeing our pictures on our online gallery from Jay, I was so happy that I chose the right photographer! The photos were beautiful and amazing and more importantly, he made the bride look amazing as well! Thanks Jay for making our big day even more special with your stunning photography!